Serious Dogs - Battle Creek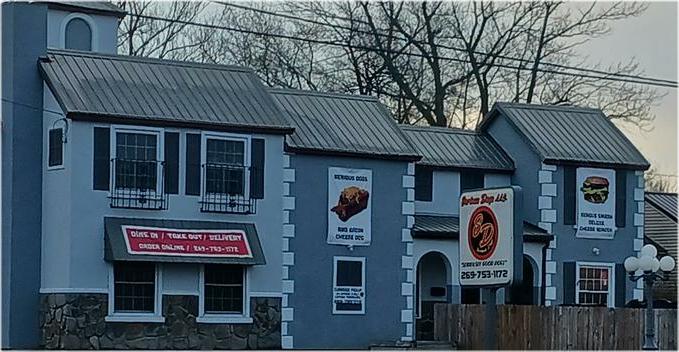 We offer discounts for: Loyalty Rewards, Military & Veterans
&& Verify discount
Our specialty is
Specializing in gourmet hotdogs.
We are open
Monday to Saturday: 11AM to 8PM
Sunday: Noon to 6PM
Call to verify hours
We don't just hand you a "gourmet hot dog" but provide you a serious dog!
Opened in December of 2020, the Serious Dogs Restaurant features a new and expanded menu. It's all the food you know and have come to love about Serious Dogs only with new and more exciting options the whole family will enjoy. Featuring meal combos, smash burgers, chicken options, kids menus, and Coca-Cola Fountain Drinks.
Locally owned featuring gourmet hotdogs.
Reviews
Ordered the BBQ Bacon Burger and house chips. While I was hungry, this was almost too much food – more than generous portions. Yet far too tasty to not eat it all. Will return. Highly recommend.
Used my Veterans discount.